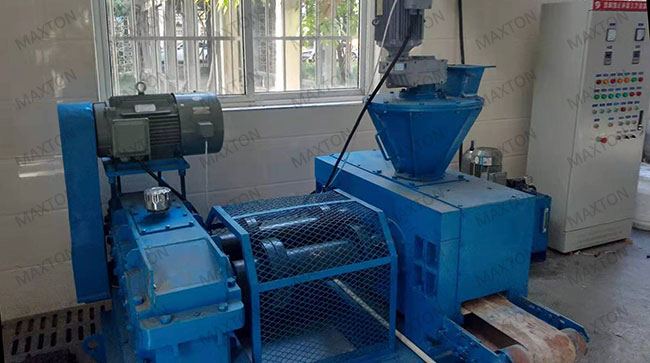 Maxton has developed a new range of roller briquette machine for laboratories use, Research and Development centers and the pharmaceutical industry as well.
These small briquette machines are compact and very easy to handle and use. They can be readily installed in research laboratories.
One type of small scale roller briquette presses is type 170.
This new micro model enables to make briquetting and compaction-granulation feasibility studies on a wide variety of products in very small quantities (about 0.5-1 kg for one test, a few kg/h in continuous use). Another advantage of this equipment is that the pieces in contact with the product can be easily and rapidly dismantled, cleaned and reassembled. These many pieces can be handled without any particular tools.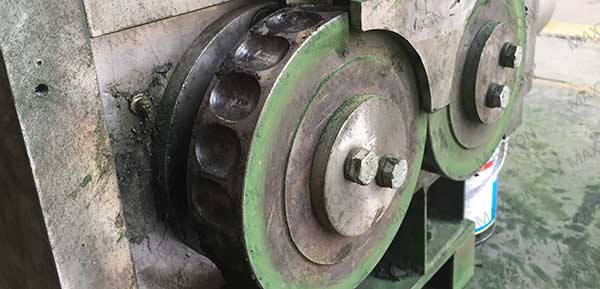 According to their configuration, the small scale briquette machine produce :
either briquettes in varied shapes (pillow, soap, stick,…) and volume from 0,4 cm3 to about 1 cm3.
or granules from 500 µ about 5 mm.
Another model is 300, which is a pilot type roller briquette press.
It is a type of roller briquette machine which has the same structure of those big industrial models. By set up the pilot system, it is quite easy
And the lab scale hot briquette presses which are developed from these types.
Maxton also develops the lab scale mixing, heating, and briquetting type to whom needs a system with easy configuration.
Optional for those roller briquette machines
Stainless steel 304 L or 316 L for the parts in contact with the product
All parts in stainless steel 304 L or 316 L
Deaeration device system of the force feeder with possibly cheek plates – Rolls cooling system
Sampling device of flakes before granulation
Automation/regulation and date recording system
Polished mirror
Gap sensor
Force sensor
GMP version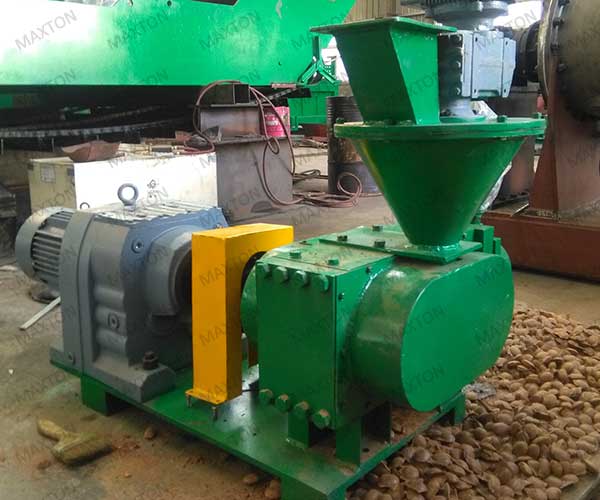 Lab Scale Model 170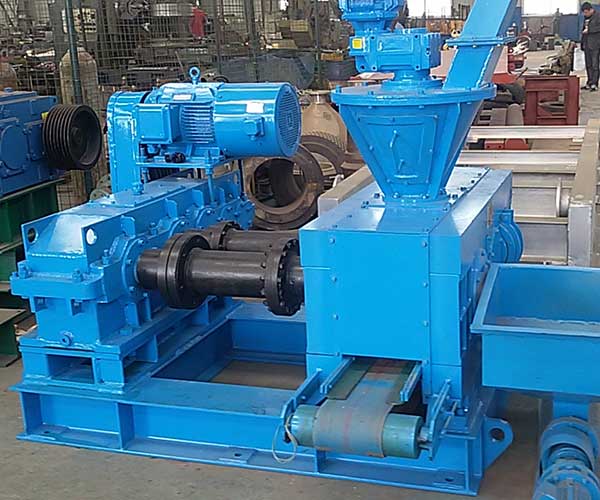 Pilot Scale Model 300
Parameter
| Model | YS170 | YS300 |
| --- | --- | --- |
| Roller diameter (mm) | 175 | 300 |
| Roller width (mm) | 30 | 96 |
| Linear pressure (kN/cm) | 0-110 | 0-110 |
| Total pressure (kN) | 330 | 1000 |
| Screw feeding power (kW) | 0.75 VFD | 3 VFD |
| Power (kW) | 4 | 11 |
| Dimension (mm) | 1382*750*1082 | 1837*1485*1710 |
| Weight (T) | 0.7 | 5 |
---
Contact Us